Outcomes of a Europe-wide research study on 'policies for open education', which covered all the 28 EU Member States and digital competence frameworks  in line with the open education agenda

Going open is a policy driven satellite event at the 2nd World Congress on Open Educational Resources in Ljubljana, Slovenia on 19th September 2017.
Check the videos
The European Commission's Joint Research Centre (Seville) and the Government of Republic of Slovenia, Ministry of Education, Science and Sport, would like to invite policy makers from Ministries of Education in UNESCO Member States, European Commission, and other experts from intergovernmental organisations, NGO's and associations (including formal and non-formal education) to join this policy discussion.
In this session, JRC will present (1) the outcomes of a Europe-wide research study on 'policies for open education', which covered all the 28 EU Member States (OpenEdu Polices). It was an enquiry of which policies are in place to support open education, ranging from legislation to initiatives from Ministries, as well as bottom-up approaches. 
The aim is to discuss policies and practices at both national and regional levels, within the perspective of the European Commission's open and digital agenda for education, and the forthcoming UNESCO recommendation on OER. Moreover, the goal is to discuss how to create an open education ecosystem and seize the opportunities of the digital transformation in education and training.
In line with the open education agenda is the JRC work on (2) digital competence frameworks which will also be presented and discussed. This work on capacity building for the digital transformation of education and learning, and for the changing requirements for skills and competences has focussed on the development of digital competence frameworks for citizens (DigComp), educators (DigCompEdu) and educational organisations (DigCompOrg), amongst others. JRC will briefly introduce these frameworks and discuss how the frameworks are used in Europe.
The event will address the Congress "from commitment to action". UNESCO Member States will have the opportunity to engage and comment strategies, define challenges and motivations and create future plans to open up education in schools, higher education and lifelong learning. The event requires registration and can be followed via the hashtag #oercongress on Twitter.
Tuesday, 19th September 2017                                                       UNESCO OER Congress Day 2

09:00 – 10:00

 Keynote Speech

 Going Open: Policy Recommendations on Open Education in Europe

 (OpenEdu Policies)

Q & A

Andreia Inamorato dos Santos
European Commission, Joint Research Centre 

10:00-10:30

Discussion

Discussants

Fabio Nascimbeni, Universidad International de la Rioja (UNIR), Spain

Konstantin Scheller, European Commission

10:30-11:00

 

Coffee break

11:00-11:45

Keynote speech

European Digital Competence Frameworks

Q & A

 

Yves Punie
European Commission, Joint Research Centre (JRC)

11:45 – 12:15

Discussion

Discussants

Felix Serrano Delgado, INTEF Spain

Borut Čampelj, Ministry of Education, Science and Sport, Republic Slovenia

Arthur Gottwald, Federal Ministry of Education Germany (on-line)

12:15-12:30

Final remarks

Yves Punie and Andreia Inamorato (JRC)
European Commission, Joint Research Centre, Directorate Innovation and Growth, Unit B4 Human Capital and Employment:
The JRC is a Directorate-General of the European Commission under the responsibility of Tibor Navracsics, Commissioner for Education, Culture, Youth & Sport. Its Board of Governors assists and advises the Director-General on matters relating to the role and the scientific, technical and financial management of the JRC.
Comprised of strategy and coordination, knowledge production, knowledge management and support directorates, the JRC is spread across six sites in five different countries within the EU.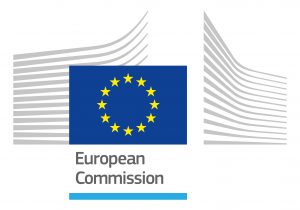 Andreia Inamorato dos Santos joined the JRC in September 2013. Her role involves research and policy support on 'ICT for Learning, Skills and Open Educational Resources (OER)'. Her work contributes to finding opportunities and challenges of ICT and OER implementation at a policy level to innovate and modernise teaching, learning and training practices in Europe. Her current focus is on the promotion and uptake of openness in higher education institutions and Member States. Andreia has a PhD in Educational Technology from the Open University of the United Kingdom (2011) and a Masters in Research Methods for Educational Technology from the same institution (2003). She also has a Masters in Linguistics and Literary Studies in English Language from The University of São Paulo, Brazil (2001). She worked as an OER researcher for the Open University (2006-2011) and has since been involved in several other OER and ICT-related research projects in the UK and abroad. Andreia produced a national report on OER in Brazil which was published by UNESCO IITE (2011). She also acted as a consultant for DigiLearn (2011-2013), focusing on awareness raising and continuous professional development on OER and open education for governmental bodies, private and public higher education institutions and high profile enterprises in Brazil and Latin America.
Yves Punie is senior scientist at the European Commission Joint Research Centre in Seville, Unit Human Capital and Employment. He is leading its research and policy activities on "ICT for Learning and Skills". The research area started in 2005 with the aim to provide evidence-based policy support to the European Commission on harnessing the potential of digital technologies to innovate education and training practices, improve access to lifelong learning and to deal with the rise of new (digital) skills and competences needed for employment, personal development and social inclusion. The research covers three main interrelated research strands, across all educational sectors: Open Education and OER, Innovating Learning and Teaching and Key Competences and 21st century skills. More than 20 major studies have been undertaken on these issues with more than 100 different publications. All studies are aimed at supporting European policies on the modernisation and innovation of E&T (DG EAC) and development of key competences (DG EMPL). Before joining the JRC in 2001, he was interim Assistant Professor at the Free University of Brussels (VUB). He holds a Ph.D. in Social Sciences.
Main organizer email: Andreia-Inamorato-Dos.SANTOS@ec.europa.eu